Have you ever tried to hang some artwork and your wall stud isn't where you need it to be? How about when you have thin walls like in a mobile home and your artwork is heavy? I have some creative ways to hang pictures when your studs arn't where you need them to be.
The trick is to use something long enough that you can screw it to studs anywhere on the wall while still being able to add your artwork where you need it. Here are some examples…
1. Use a curtain rod to hang your artwork
If you don't have a stud where you want to hang some artwork then try using a large window curtain rod or even make one with plumbing pipes. Measure the distance between your studs and make it the length you need so you can screw it into studs. Then you can use chain, string, wire, ribbon, or other way to hang the artwork anywhere you want it to go.
2. Hang artwork from moulding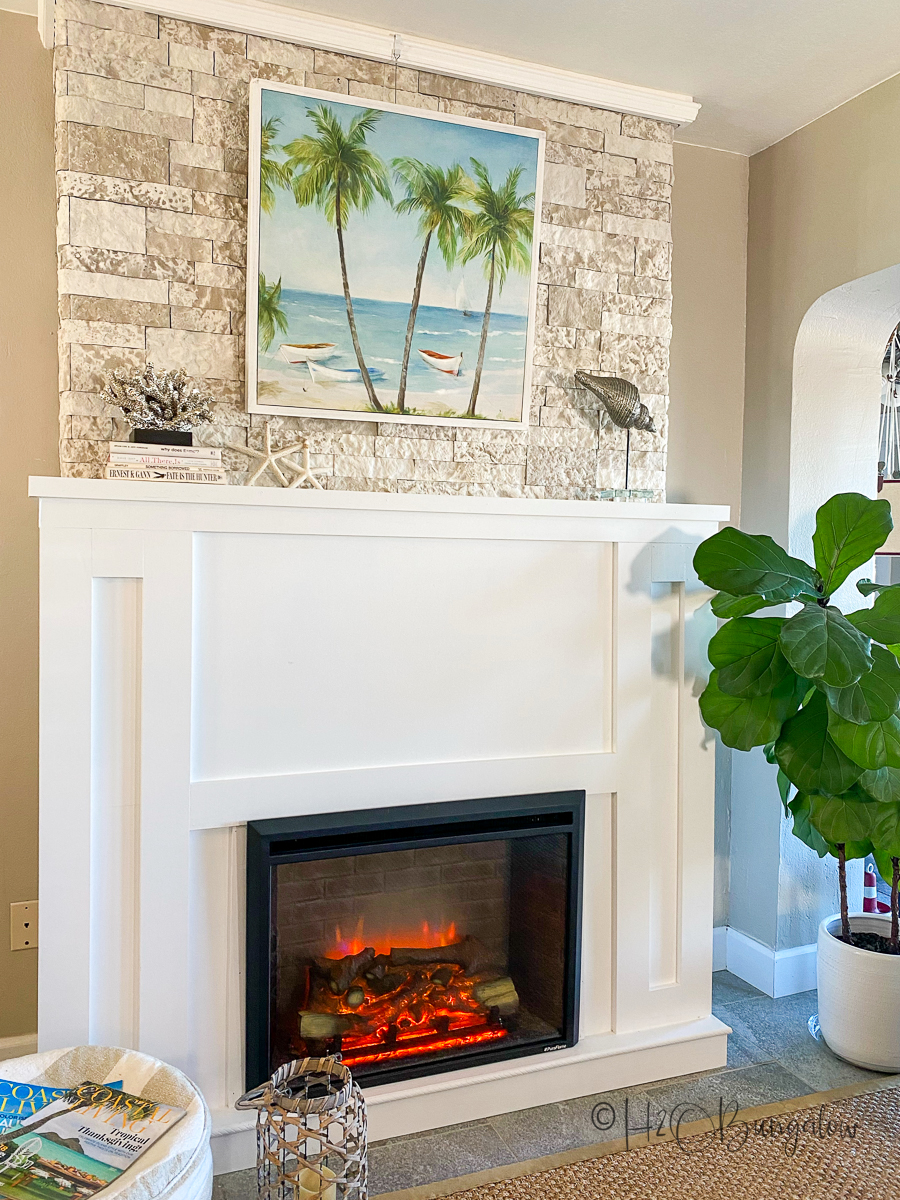 You can use moulding and hang art wherever you want and even make a picture gallery. Nail the moulding at every stud across the length of your wall. Then you can attach hooks, knobs, nails, or Purchase Picture Moulding Hooks to hang your artwork or photos directly from the moulding.
Here is a great DIY for making your own picture moulding rail. Hang one large piece of art or many smaller pieces by simply moving the hooks where you need them and adjusting the length of the wire or string you hang them from.
3. Install picture ledges
Installing one or many picture ledges is a great way to be able to change up your artwork and keep your walls safe. Install the ledges by screwing into your wall studs then just lean your artwork or photos on the ledges wherever you want to. Make sure your picture ledge is long enough to hit at least two studs!
4. Use a large window or door to display your photos
Have an old glass door or window hanging around? Hang it up by screwing into your studs to make a beautiful photo display anywhere in your home. Because the door is so long it allows you to center the door on the wall by screwing into your studs wherever they fall on the door.
Don't want to hang a heavy door? You could always set the door on the floor and leaning it against the wall.
5. Use a piece of wood to hang your artwork or photos
Couldn't get much eaiser than this to hang your artwork. Just attach a peice of wood across the wall and add knobs wherever you need them. Or purchase this exact piece from Wayfair.com. Hang the pictures with ribbon to coordinate with your decor.
6. Use command strips instead of nails
Don't want to put any nails or screws into your wall? Command Strips brand has many different solutions for hanging all sorts of things on your walls. From small strips for light photos, velcro strips for heavier pieces of art, and all sorts of hooks to suit hanging a wide varity of other things. These are perfect for a renter too allowing you to customize your artwork without holes in the walls. Click above to shop the right Command Strips product for your needs.
7. Use hollow wall anchors to hang art exactly where you want them
There are wall anchors specifically made to be used in thin walls and hollow doors. These will work great on a wall where there is not a stud. These are also great for mobile home walls because they are so thin. You can purchase them here at Amazon. They work by opening up behind the wall and tighten up against the back of the wall when you tighten the screw. Just keep in mind that these will make a pretty big hole in your wall.
In conclusion
These creative ways to hang pictures will help you with displaying artwork or photos in your home without worrying about finding a stud where you need one. And the best part is that these options allow you to change out your artwork and displays anytime you want without making any new holes!
Related Posts: